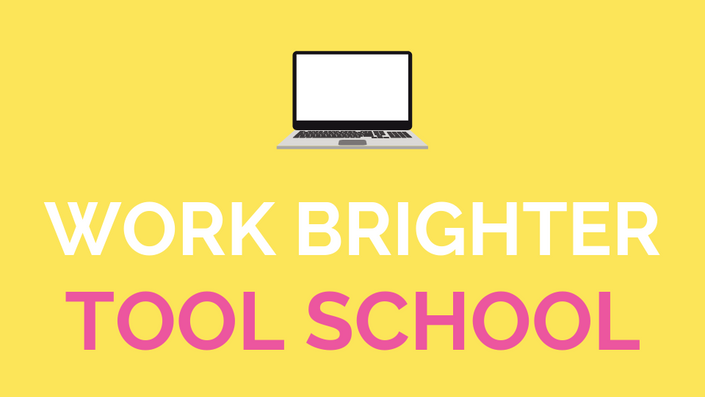 Tool School
Stop getting distracted by software shiny object syndrome and learn how to pick the best tools for your online biz every time
Ummm, can we talk about business tools and software for a sec? Because sometimes they're the worst.
Every new app that pops up is supposedly the "best tool ever" and the hidden secret to skyrocketing your revenue...supposedly. 🙄
It's out of your budget, it looks confusing, but in the end you know you'll try it because you want the most effective tools for your online biz (and because app FOMO is soooo real! 😂).
So you try the thing, spend hours migrating to it, the thing's overhyped, and then you gotta go through the whole process of migrating apps all over again.
In the end, you end up spending more time switching between tools and learning how to use them, than you do actually implementing them.
And let's not even talk about the money wasted in the process, mmkay? 🙈
OMG, why do we keep doing this to ourselves?!?!
Oh yeah, cause of that software shiny object syndrome. ✨
It's time to press "reset" on the way you use apps and tools in your online business.
Never, ever, everrr forget that the whole point of them is to make your life EASIER.
If LeadPages makes you want to pull your hair out, it's not the landing page builder for you. But if Thrive is the one making you chug wine straight from the bottle, maybe LeadPages IS your best bet. ¯\_(ツ)_/¯
It's all about finding YOUR OWN software groove.
You're totally confident in the tools you're paying for.
You know that they're all "earning their worth" in your biz budget.

You feel good actually logging in

and playing with them.

You love the tools you use and don't get the temptation to try something new all the time.
And most importantly, where your biz tech really working for you instead of against you.


THIS PLACE ACTUALLY EXISTS! I'm not making it up! Promise! 😍 And Tool School workshop will give you a one-way ticket, first class baby.
Tool School is a an on-demand video workshop that will teach you my simple system for selecting the best biz tools for your systems.
Tool School is an on-demand online workshop with a bonus workbook and Q&A recording.
In it, you'll learn how wrangle all your tool trouble into a simple system that ensures you're always making good choices when it comes to tech (hallelujah).
By the end of the day, you'll totally understand:
Why your current tech tools and systems might be screwing you over

How to avoid shiny object syndrome when it comes to fun & fancy software features

Things to look for in ALL new apps and tools you start using

How to build your own "scorecard" to evaluate any tech you're interested in

My own step-by-step process (it even has a checklist!) for choosing new tech in your biz.

The few business tools I'm 100% "ride or die" for myself
Now, I wanna make it clear that this is NOT some tutorial where I tell you exactly which tools to use for what task. I think that blindly copying someone else's business setup is how a lot of us got in this tech mess in the first place.
You know the difference between giving a woman a fish and teaching a woman to fish? I don't have to finish the tired cliche.
Well...
This is one of those "teach a woman to fish" scenarios.
Instead of trying to tell you what to use without knowing your business background or personal preferences, I'm showing you the simple system to figure it out yourself.
So you can feel confident logging into each tool for your business knowing it's best for you! 😍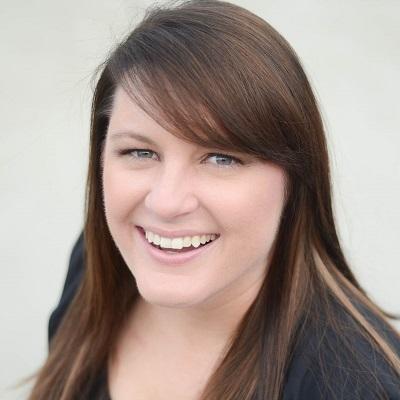 "I have always battled with inbox overwhelm but Brittany's advice and tools recommendations about how to automate email have been a life-saver (or should I say, sanity-saver?!). The advice she shares isn't just fluff but stuff she actually believes in and uses."
- Carrie Smith, Business Coach & Blogger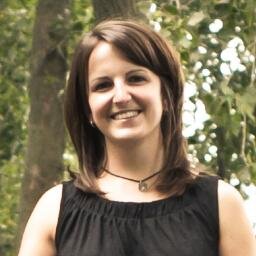 "Brittany's posts have made tools accessible and applicable to my solo business. Soon after I read her IFTTT recipes tutorial, I set one up to get a Slack notification when a client email comes in. Now, I can shut my inbox down knowing that I'll still be alerted for urgent emails. It's been a gamechanger!"
- Sara Frandina, Copywriter
Your Instructor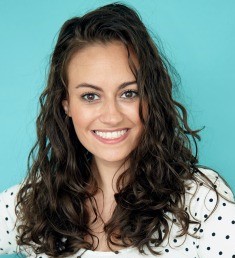 I'm Brittany, and I'm here to show you how to use automation to take back your day from the dreaded, tiny admin tasks that eat up your time as a solo business owner.
I've spent years optimizing and automating systems in my business and personal life - from freelance client management to buying groceries (because #lazy...or smart?).
Now I save hours each week automating the very tasks most solopreneurs complain about most. And you can have my secrets.
Frequently Asked Questions
Who's this workshop best for?
This is gonna rock your world if you're an online freelancer or biz owner and almost anything app or tool-related makes you wanna grab a bottle (yes, bottle) of wine and ignore all your tech problems.
If you don't really know what tools you need for your online business, don't know how to use the ones you have, or feel like your tech systems just aren't "right" for you, Tool School will be your tech tour guide. 😀
How does this whole thing work?
Tool School is a series of on-demand video trainings you can watch at any time, 24/7! Woot woot! As a bonus, you also have the Tool School workbook and access to a previous live Q&A call all about tools and systems.
How long do I have access?
To quote Outkast, you have Tool School "for eva, for eva eva." Lifetime access, baby.